Case MX120 Maxxum Tractor In-frame Engine Overhaul Kit (Cummins 6B) - AB73342194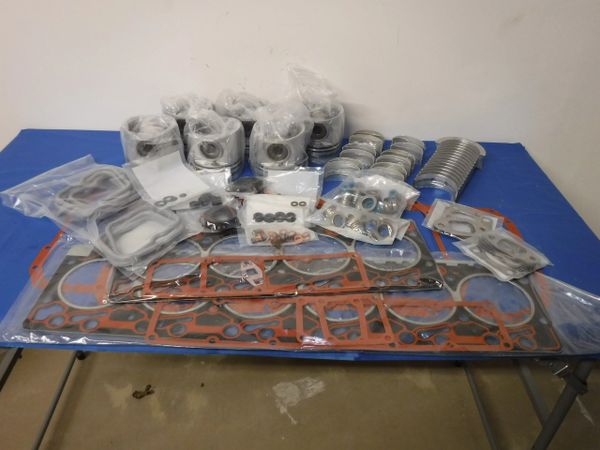 This is an In-frame Engine Overhaul Kit for the Case MX120 Maxxum tractor with a Cummins 6B. It has standard bearings and pistons.
This kit works for many many more Case products so call or E-mail us to ask about unlisted Case products that could use this very same kit!

We offer practically all kits and parts for all models and serial numbers, so if you can't find it or even just dont feel like looking for it on the site, give us a call or send us an e-mail requesting a quote!

Free Shipping US 48 States!!
Includes:
IEOK 6B STD BRG STD PST

Kit
AB73342194

Contents

Item
Item Description
Qty Per Bill
AB3802070
Main Bearing Set, 6B, Std.
1
AB3802747
Piston Assy, B Series, Std.
6
AB3804897
Gasket Set, Cyl Head, 6B
1
AB3939859
Bearing Pair, Rod, Std., B
6
AB3959052
Gasket, Oil Pan, 6B

1