Kobelco SK210-8 Hydraulic Excavator Overhaul Gasket Set ASN YQ12U4800 - AB1273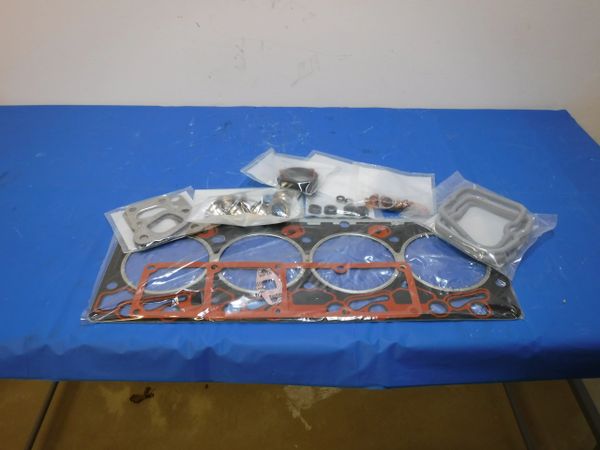 This is an overhaul gasket set for Kobelco SK210-8 Hydraulic Excavators ASN YQ12U4800, with the N67-6 Cylinder NEF Diesel engine.
We offer practically all kits and parts for all models and serial numbers, so if you can't find it or even just dont feel like looking for it on the site, give us a call or send us an e-mail requesting a quote!
Free Shipping US 48 States!!
Includes:
Gasket Set, NEF, 6 Cyl O/H Kit

Kit
AB1273

Contents

Item
Item Description
Qty Per Bill
AB2852033
GASKET, VALVE COVER
6
AB2852743
Gasket, Exhaust
6
AB4899921
Gasket, Intake
2
AB2830923
Gasket, Cyl Head 1.15mm, 6 Cyl
1
AB2830559
Gasket, Element To Blk.
1
AB2852885
Gasket, Injection Pump
1
AB4890832
Seal, Crankshaft, Front
1
AB4890833
Seal, Crankshaft, Rear
1
AB4896409
Gasket, Cooler, Element
1
AB4897861
Gasket, Oil Pan, NEF, 6 Cylinder

1