White 180 Series Tractor Engine Overhaul Kit, C Series, Mid, Standard Bearing - AB1085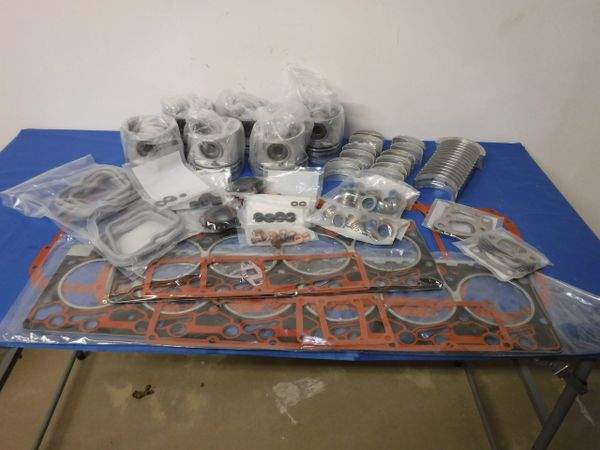 This is an engine overhaul kit for White 180 Series tractors, Mid C Series with standard bearings.
Includes:
Overhaul Kit, C Series, Mid, Std.

Kit
AB1085

Contents

Item
Item Description
Qty Per Bill
AB3800558
LOWER GASKET SET, C SERIES

    

1
AB3802210
MAIN BRG SET, 6C STD

          

1
AB3802403
CYL KIT, CUMMINS C

            

6
AB3901430
BEARING, C/R STD C

            

6
AB3970951
BUSHING, C SERIES ROD

         

6
AB4025271
GASKET SET, CYL HEAD, 6C

      

1
We offer practically all kits and parts for all models and serial numbers, so if you can't find it or even just dont feel like looking for it on the site, give us a call or send us an e-mail requesting a quote!
Free Shipping US 48 States!!